Put simply, 24hoursppc is an online steroid store that primarily deals with cheap and obviously fake bodybuilding products. It claims to operate from Europe with over 98% success rate which is a shady claim especially if the numerous bad reviews and poor ratings are anything to go by. For many years, this store has continued to deceive unsuspecting users into thinking that they're dealing with a reputable steroid shop. Luckily for you, we are here to ensure that you won't fall into its trap when buying Anapolon online.
Read on to learn about our experience with the company.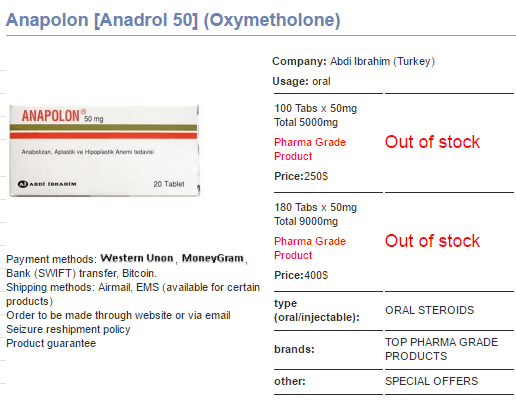 We thought that the manufacturer of this Anapolon steroid was not trustworthy
We first learned about 24hoursppc at the popular Eroids forum. However, something about them was not really adding up. For example, of the 50+ feedbacks we saw there of this store, nearly 99% had a "completely satisfied" review with none being a negative review. Of course, this should raise alarm in anyone knowledgeable about online dealings where it's incredibly difficult to satisfy everyone. It's not uncommon for sites to craft positive reviews in bodybuilding review platforms to polish their image. We decided to explore other forums and that's when we came to unearth the hundreds of complaints and scam calls the company was facing.
Awful Scam Adviser Reviews
We began our scrutiny by scanning their website on Scam Adviser, a platform that evaluates the trustworthiness of a site while also helping shoppers understand the possible risks involved in dealing with it. The outcome was really surprising. First, Scam Adviser points that this website could be in either Hong Kong or Singapore- this contradicts the site's claim as operating from Europe. Secondly, it's also very poorly rated on this platform possibly due to the many bad reviews it gets every day. Honestly, why would you want to risk your hard-earned cash on this shady steroid store?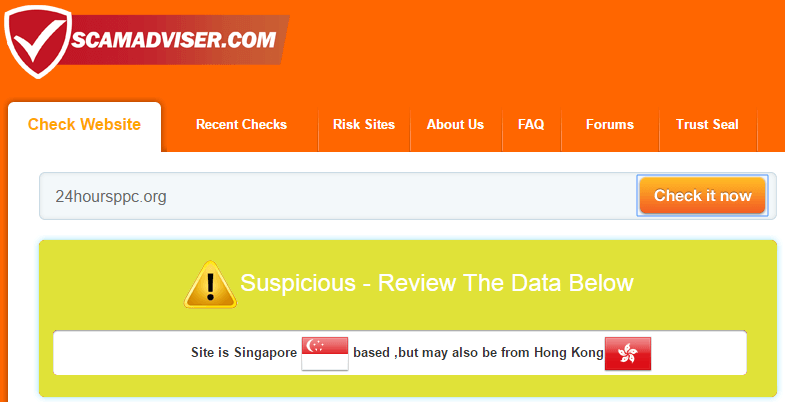 The word is "suspicious" so be safe and just steer clear of 24hoursppc
Legit steroid vendors have both anonymous and traceable modes of payment. This way, clients who want privacy and anonymity can use what pleases them and those after transparent transactions can also have theirs. Now, in the case of 24hoursppc, the only modes of payment accepted here are Bitcoin and Lite coin. This makes it almost impossible to tell the destination address of the recipient which is a red flag on the face of it.
Suspicious Browsing Patterns
This is one of those sites that offers you discounts if you use the Deep Web when accessing it. And while it could be that they're trying to protect your identity, it raises suspicions as to why its transaction goes underground. Unless, of course, they are selling illegal stuff, right?

This offer alone was enough to raise our red flags
At this point, it's very difficult to recommend 24hoursppc to any serious bodybuilder out there. From the seemingly ingenuine reviews at Eroid to the discount lure when you use their Deep Web link as well as their insistence on using anonymous payment methods alone, the red flags are too many to ignore. As such, it's best if you steer clear of them for your own safety.
OUR RATINGS
Account creation, ergonomy and ordering process -

28

Prices and products -

19

Customer service -

20

Cycle and Products advice -

20

Methods of payment and methods of delivery -

19

We made a real order, and the verdict is... -

15
Summary
24hoursppc.org is a shady steroid supplier that has a history of scamming users and manipulating its reviews to boost its image. As such, we recommend that you avoid this site when looking to buy Anapolon online.
Comments Rating
( reviews)